Wale - Ambition feat Meek Mill and Rick Ross Hip Hop Lyrical Inspiration 001
Written By: Anthony Henry on February 04, 2015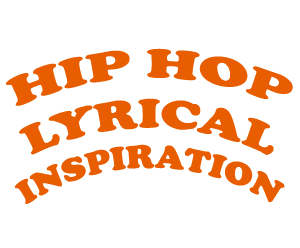 Now I move with aggression
Use my mind as a weapon
'cause chances are never given
they're taken like interceptions
---
Hip Hop Lyrical Inspiration
Most non 'Heads' have a negative perception of Hip Hop. They hear the language and not the message. I, on the other hand, have always ignored the language and try to find the message. Growing up in (insert your town here; for me it was Detroit) there are lots of examples and life lessons; some good, some bad. I always try to learn something from them all. The purpose of the Hip Hop Lyrical Inspiration series will be to expose you to some of the jewels of knowledge that are contained in Hip Hop Lyrics and how they have affected me.
Now I move with aggression
This line symbolizes the way I live my life. I don't always make moves but when I do it is deliberate and intentional. I am in 100% or not at all.
Use my mind as a weapon
Growing up I realized that your mind is the only weapon that cannot be taken from you. Knowledge is power!
'cause chances are never given
The world does not revolve around you. No one will have your well being in mind except you. Nothing will ever be given to you. Which leads to:
they're taken like interceptions
You have to do what is right for you!. You make your own luck by being prepared.
Lyric is @ 1:02
---
---
blog comments powered by

Disqus